The interplay of the evolution of the COVID-19 virus as it spread across the world with the dynamics of exchange rates, there are no absolutes and even Caribbean countries seeing sharp daily rises in new COVID-19 cases typically have seen their currencies weaken.
However, is this time the right time to modify Trinidad and Tobago's money changeover plan? As the business community and the general public question the recent move.
This comes following Thursday's notification from the Central Bank (CBTT) and the Finance Ministry on withdrawal, redemption and demonetization of notes from $1 to $20 and $50 notes issued prior to 2020.
From July 1, the CBTT will call in those notes to withdraw them from circulation, as from January 1, 2022, all notes will stop being legitimate tender for cash payment in T&T and the CBTT will inconclusively recover the notes for face value.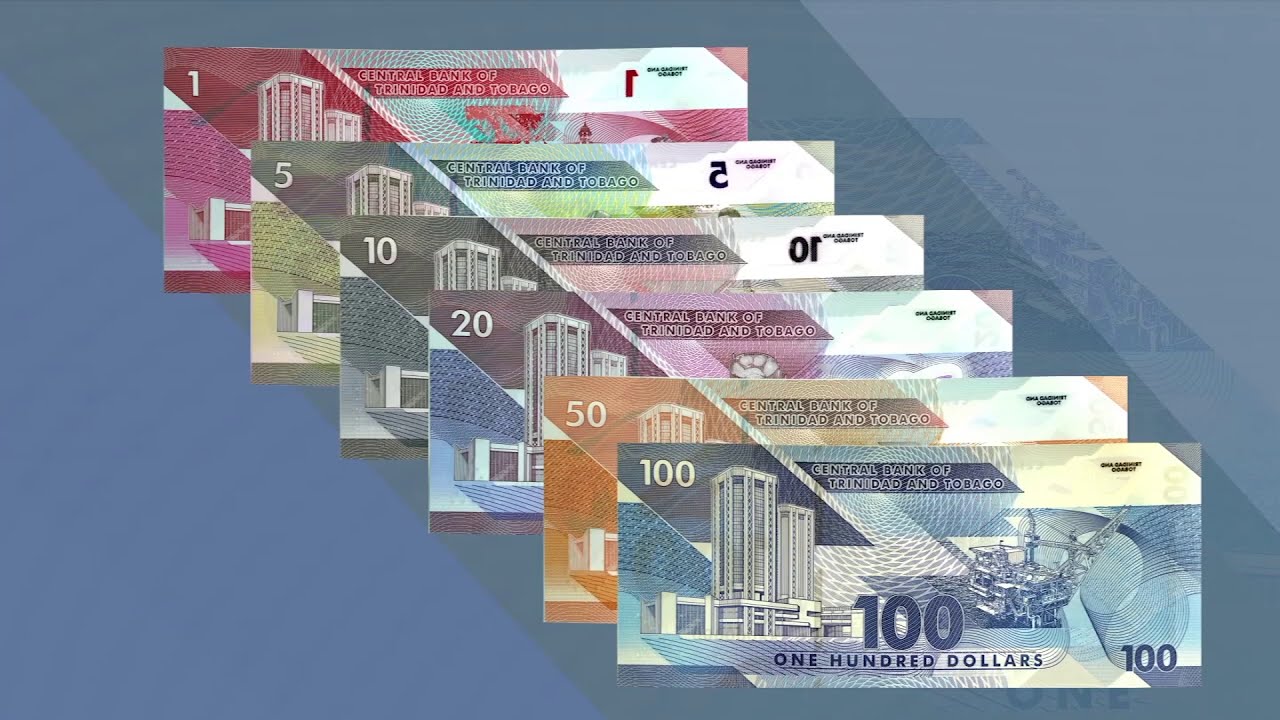 As a public safety exercise to grab lawbreakers, in 2019, cotton $100 notes were reviewed for trade to the polymer. This subsequently saw extremely long lines outside banks, security issues, and different issues for many clients.
Following the declaration of this second money change amid COVID limitations on development, Communication Minister Symon de Nobrega revealed that "We want to get the old cotton notes out of circulation and maintain only polymer notes."
"However this isn't the same as the $100 notes. The Central Bank will redeem these notes indefinitely. There's absolutely no need for anyone to rush and try to change bills," Nobrega said.
Eastern Business and Merchants Association president Ricardo Mohammed said, "We're in challenging times under regulations to stay home, social distance, avoid congregations. Additional lockdown hasn't reduced high case figures as evidenced by health reports. Now this exercise is required from July 1 to January 1, 2022."
"While persons juggle challenges of reduced transportation, trying for vaccines and keeping safe, they now have to rush to banks who have limits on numbers entering, reduced hours, intermittent closures for sanitization and requesting online transactions.''
"Many who may have small cash amounts will have to get bills changed. This changeover is a slap in the face to the people. It will cause chaos in the already stressed banking system and increased congregations which will negatively impact COVID numbers. I strongly suggest timing for exchange of bills be reviewed. Discussion and setting strategic plans with banks, business chambers and Finance is of paramount importance.''
More noteworthy San Fernando Chamber president Kiran Singh shared that, "The announcement has created anxiety among citizens. Recall what occurred with the $100 bill changeover. A hard and fast deadline shouldn't have been set. It should be revised. Otherwise, citizens will go out shopping and to banks to change notes.''
"There are long lines daily outside Southern banks who lack facilities to accommodate customers waiting long in harsh weather. We don't want to further exacerbate the current dangerous infection climate. The old notes should be taken out of circulation and a gradual exchange done.''
A San Fernando energy administrator added: "Squashing tension on individuals. Some will unavoidably have to go to banks to change cash. Have Imbert or Central Bank said who'll get them in long friendly separated lines outside? Is it true that they are mindful how banks are treating some as of now? On the off chance that banks haven't paid attention to Government's advance deferral request what confirmation would government be able to give that banks are ready? As it's being done under benefit of the SoE control factor, individuals will feel need to surge."
Additionally, "Given restrictions, the CBTT's ultimatum approved by the Finance Minister is insensitive to plight of citizens reeling from unemployment, poverty, business collapse. Senior citizens were forced to line streets in hot sun or pouring rain to exchange $100 bills! Now under harsh COVID/SoE conditions, Government wants to repeat that punishment? They're truly disconnected from people's challenges. Deadlines of this exercise which create additional hardships, need to be revised to make it more humane and practical," UNC MP Dave Tancoo said.
Also, the Confederation of Regional Business Chambers stated their concerns saying, "Why is this changeover absolutely necessary now? That timeline needs revisiting,"