On Monday, Chinese rescuers found the dead bodies of nine gold miners trapped underground for two weeks, bringing the death toll of the catastrophic accident up to 10.
Eleven survivors were pulled to the surface on Sunday, officials said. One miner is still missing.
All 22 men were trapped below ground January 10th after a series of powerful explosions created 70 tons of debris that blocked an exit and disabled elevators.
Search efforts will continue for the worker who hasn't yet been discovered, said Chen Fei, mayor of Yantai City, where the Hushan gold mine is located.
"Until this worker is found, we will not give up," he told reporters at a news conference.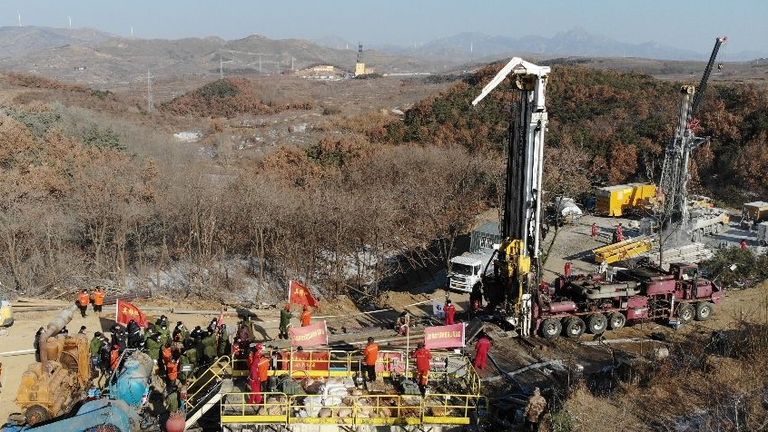 The blast was so huge that it seemed there were no survivors — until rescuers eventually heard faint knocking sounds while drilling down into the shaft. They were then able to set up a communication line and send food and medicine to the survivors.
The miners appeared to be stuck in three different locations, with some of them trapped nearly 2,000 feet below the surface.
The cause of the explosion is still under investigation. Several mine managers have been detained for delaying reporting the accident.
Chen and other officials in east China's Shandong Province held a moment of silence for the victims found Monday.
"Our hearts are deeply grieved," he said. "We express our profound condolences, and we express deep sympathies to the families of the victims."
China's mining industry is notoriously dangerous, with some of the highest death tolls in the world. In 2018 alone, more than 330 coal miners were killed in accidents across the country, according to official government figures.