Tennis star Naomi Osaka took to social media Monday to announce that she is withdrawing from the French Open.
The announcement comes one day after she was fined and threatened with harsher sanctions for skipping out on media obligations. Last Wednesday, the four-time Grand Slam winner shared that she would not speak to the press during the tournament, citing her mental health.
Yesterday, Osaka shared in a lengthy statement that she "never wanted to be a distraction" and that her withdrawal is "the best thing for the tournament, the other players and my well-being."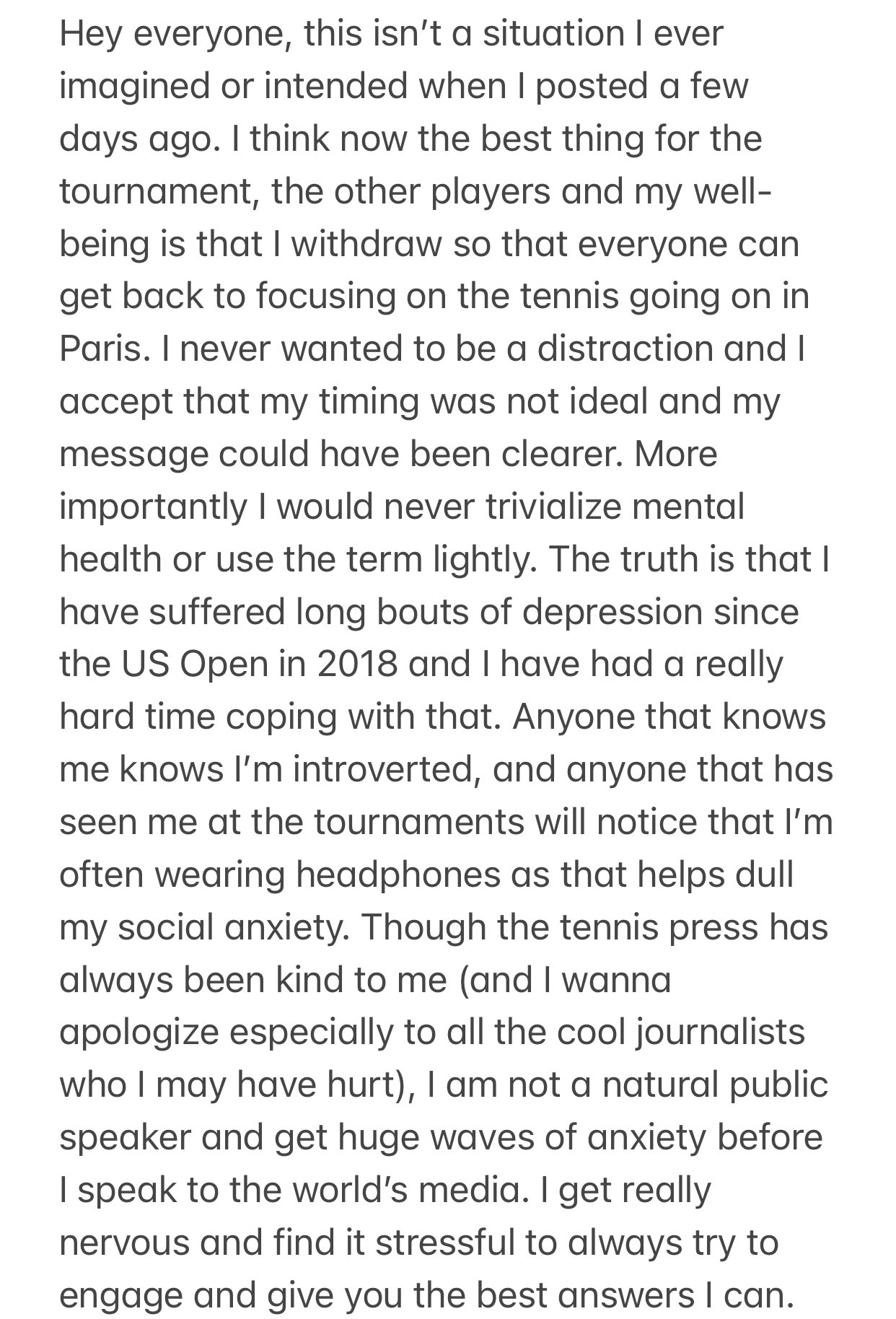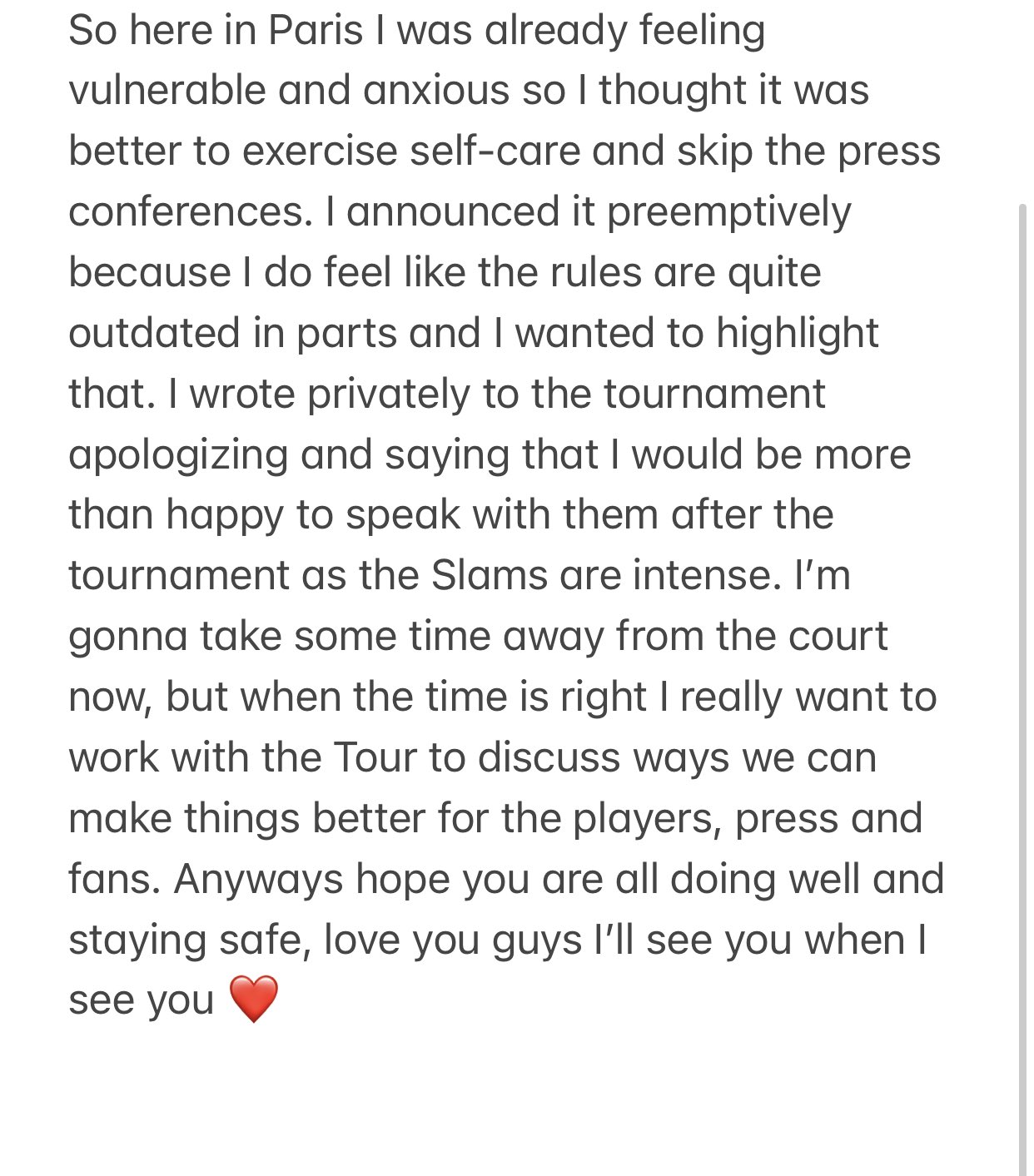 In her statement, she also revealed that she has suffered social anxiety and long bouts of depression since the 2018 US Open and explained that speaking to the media makes her nervous. She apologized to any press she had impacted as a result of her decision.
"Though the tennis press has always been kind to me (and I wanna apologize especially to all the cool journalists who I may have hurt), I am not a natural public speaker and get huge waves of anxiety before I speak to the world's media."
Osaka was next scheduled to play Ana Bogdan in the second round on Wednesday. She is taking some time away from the court, however hopes to work with officials to discuss ways they can collectively make things better for the players, press and fans.