The FBI said Thursday night that Democratic voters in at least four tipping states, including Florida and Pennsylvania, have been threatened by some claiming to be the far-right group Proud Boys.
The e-mail warns that "we will come to take you" if the recipients do not vote for President Donald Trump in the November 3RD election, according to the FBI.
The United States' top intelligence chief, John Ratcliffe, told a news conference that he believed Iran was behind the emails.
"We want to warn the public that we have identified that two foreign actors, Iran and Russia, have taken actions to influence the opinions of people in connection with the election," Ratcliffe said at the press conference.
The FBI believes that Iran is behind the emails, but that Russia has also gained access to information about voters.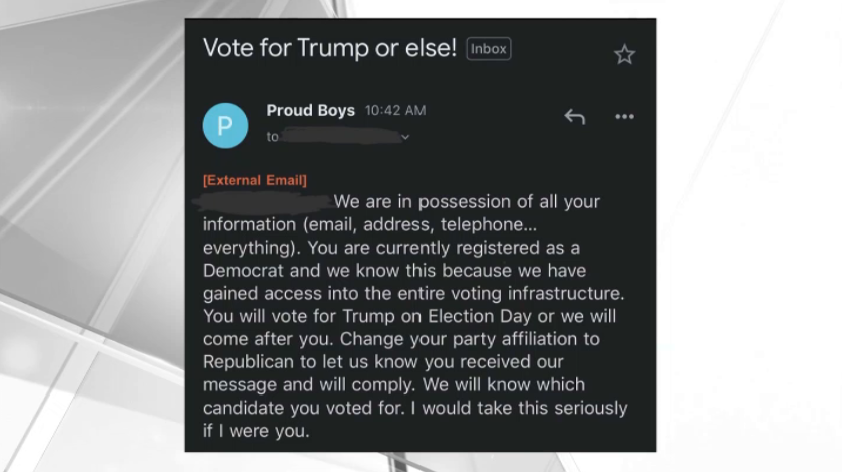 According to the FBI, both Iran and Russia have gained access to information about the state's voter registration, which tells about party affiliation, and may also contain e-mail addresses.
These addresses should again be used in a mass mailing where the sender claims to know which candidate the recipients are voting for, according to the FBI. This information is used by foreign actors in an attempt to communicate false information to registered voters, the intelligence chief said at the press conference.
He went on to say that the emails were sent to voters to "threaten, create social unrest and blacken President Trump ahead of the election" ·
Ratcliffe pointed out at the press conference that the votes of the American voters are safe during the election.