DMX, the raspy-voiced hip-hop artist who produced the songs "Ruff Ryders' Anthem" and "Party Up (Up in Here)" and who rapped with a trademark delivery that was often paired with growls, barks and "What!" as an ad-lib, has died, according to a statement from his family. He was 50.
Born Earl Simmons, DMX would go from humble beginnings in Yonkers, New York to being one of the most beloved, successful rappers on the planet. As star of the Ruff Ryders label, DMX has sold over 20 million records.
He got his start in the music industry at the age of 14 and began writing lyrics during multiple stints in prison. He blazed through the underground and battle rap circuit between New York and Baltimore, developing a buzz in the early 1990s.
He first appeared in The Source's Unsigned Hype column in 1991, and later recorded two demo tapes, "Unstoppable Force" and "Three Little Pigs." He signed a deal with Columbia Records in 1992 and released his debut single "Born Loser." The single didn't get many spins, and eventually he was released from the label.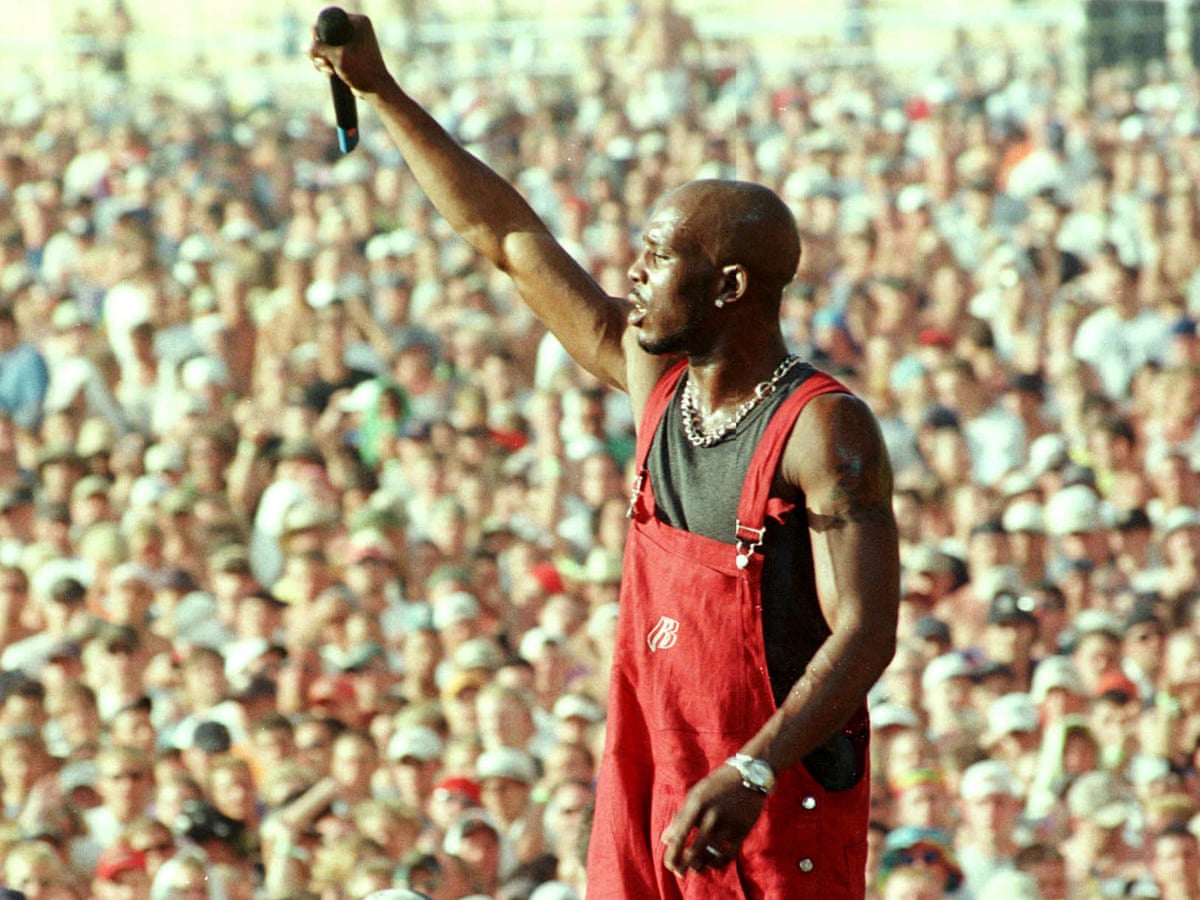 In 1996 he released another single and appeared alongside Jay-Z and Ja Rule on Mic Geronimo's "Time to Build." He kept up the momentum with features on LL Cool J's "4, 3, 2, 1," Mase's "24 Hrs. to Live," and The LOX's "Money, Power & Respect." The buzz led to a deal with Def Jam. In 1999, his debut single, "Get at Me Dog," was certified Gold and peaked at number 39 on the Billboard Hot 100. The track was a foil to the flashy days of the Shiny Suit Era, a stark account of the crack epidemic and mass incarceration that stood out in America's post-punk era. Producer Dame Grease spoke with Okayplayer about how he and DMX's upbringings influenced the track back in December.
"Me and X had very similar childhoods in terms of being abandoned and having to find our own way," he said. "Maybe that comes across in the energy of a song like "Get At Me Dog…I was left alone to fend for myself. I would sleep under the stairs of my project building and had two stray dogs that would protect me. X's experiences were pretty much identical."
X's debut album, It's Dark and Hell is Hot, debuted at number one on the Billboard 200, eventually going four times Platinum. The album's impact was so seismic, label boss Lyor Cohen bet DMX a million-dollar bonus if he could do another album in 30 days. Seven months after his debut, he earned his second number-one album in one year with the release of Flesh of My Flesh, Blood of My Blood. X's first five albums would debut atop the Billboard charts. He appeared in 19 movies, including cult classic Belly and alongside Aaliyah in Romeo Must Die.
Besides his legal troubles, DMX took the initiative to help the less fortunate. He gave a group of Philadelphia men advice during a surprise appearance at a homeless support group meeting in 2017, and helped a Maine family with its back-to-school purchases a couple years later.
Last year, DMX faced off against Snoop Dogg in a Verzuz battle, which drew more than 500,000 viewers.
He is survived by his 15 children and mother.