The Caribbean community in New York mourns the passing of prominent Trinidadian businessman Conrad Ifill, whose Conrad's Famous Bakery has been a fixture in Brooklyn's the Caribbean community for decades.
Ifill 81, succumbed to complications to the COVID-19 on April 17th.
His wife, Faye Ifill, an elementary school teacher in New York, told the Caribbean Media Corporation (CMC), that her husband died at Mt. Sinai South Nassau Hospital in Long Island.
She said that Ifill was first admitted to the hospital on April 3rd and tested positive for COVID-19 two days later.
"When he was transferred to rehabilitation, we had a glimpse of hope, so, to be told he had to return to the hospital really shocked us. And to be told he died was dumfounding.
"You cannot imagine how quickly this virus can take you down," she continued. "This is something that changes from one hour to the next; you don't know. The realization of it (Ifill's passing) has not really hit us. We're just in a state of shock."
Ifill was a pioneer businessman and community activist. He owned two outlets of Conrad's Famous Bakery on Utica and Church Avenues in Brooklyn has been baking bread and serving the community for over 31 years.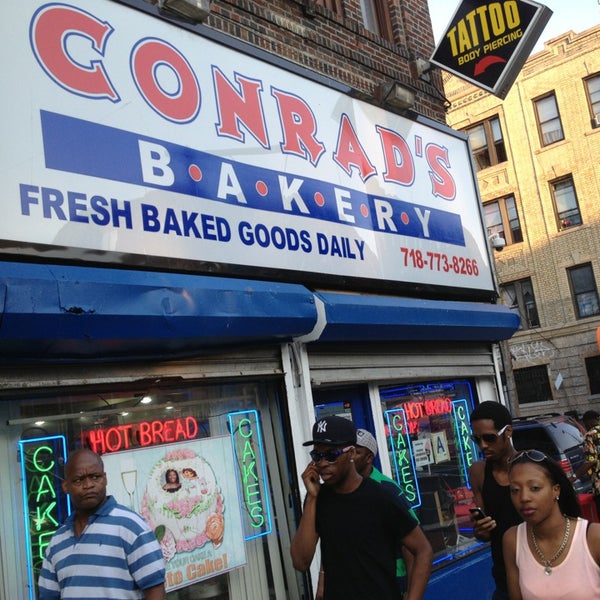 Conrad Ifill was born on June 10, 1938, on Fun Rose Street, off the main Coffee Street, in San Fernando, in South Trinidad.
As an adult, Mr. Conrad migrated to New York to pursued a career in Computer Data Processing and Accounting but later became unsatisfied with this career path and decided to quit his job, to pursue his dream of owning a successful Caribbean Bakery featuring Trinidadian favourites.
Over the years, Mr. Conrad has put his heart and soul in to creating the best breads, cakes and other pastries, that many customers enjoyed.
Herman Hall, the Grenadian-born publisher of the Brooklyn-based Everybody's magazine, said that his magazine was "no longer listing the departed, but it has to make an exception for the passing of Conrad Ifill of Conrad's Bakery, one of our advertisers since 1980."
Trinidadian Renee Cummings, a former organizer of the Brooklyn-based Miss Trinidad & Tobago New York pageant, said that she "lost a friend", an elder in New York's Caribbean community.