Worldwide Fashion Icon and Supermodel Naomi Campbell takes the cover story of Vogue Magazine's November 2020 edition captured by fashion photographer Ethan James Green. In charge of styling was Carlos Nazario, with production from AP Studio. Beauty is work of hair stylist Jawara, and makeup artist Pat McGrath.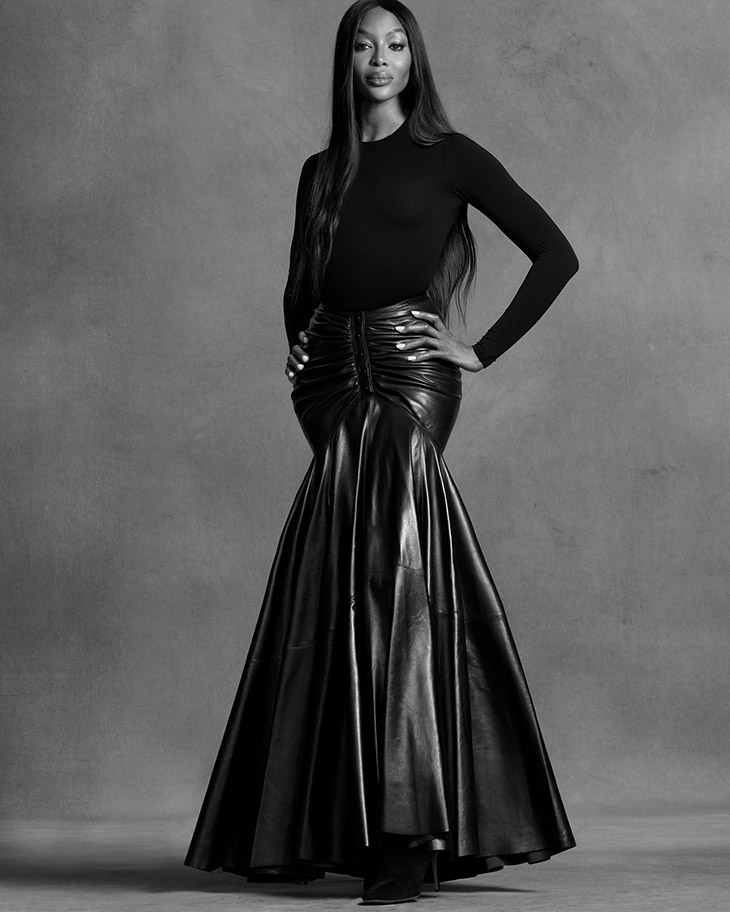 For the feature Campbell is photographed wearing selected pieces from Dior Haute Couture, Versace, Valentino Haute Couture, Alaïa, Burberry, and Maison Margiela Artisanal.
"I never used to say the word racism; I just used to say, it's territorialism. I never wanted people to say that I used that as an excuse, that I was throwing that word out. Now I'm happy that everyone's all on the same page, that everyone feels comfortable to come out about their experiences without feeling some stigma. But for me, nothing's changed. I'm going to speak the same way," Campbell shared within the article.
"Grandma was six feet tall, from a farming community in Jamaica. I don't know those families where they put a man at the head. Grandma was the head of our family. A lot of the things Grandma taught me as a child came into play in lockdown. I was quite happy to be on my own. I know how to cook. I know how to clean. It's actually good to get to really know every nook and cranny of your home,"  said Campbell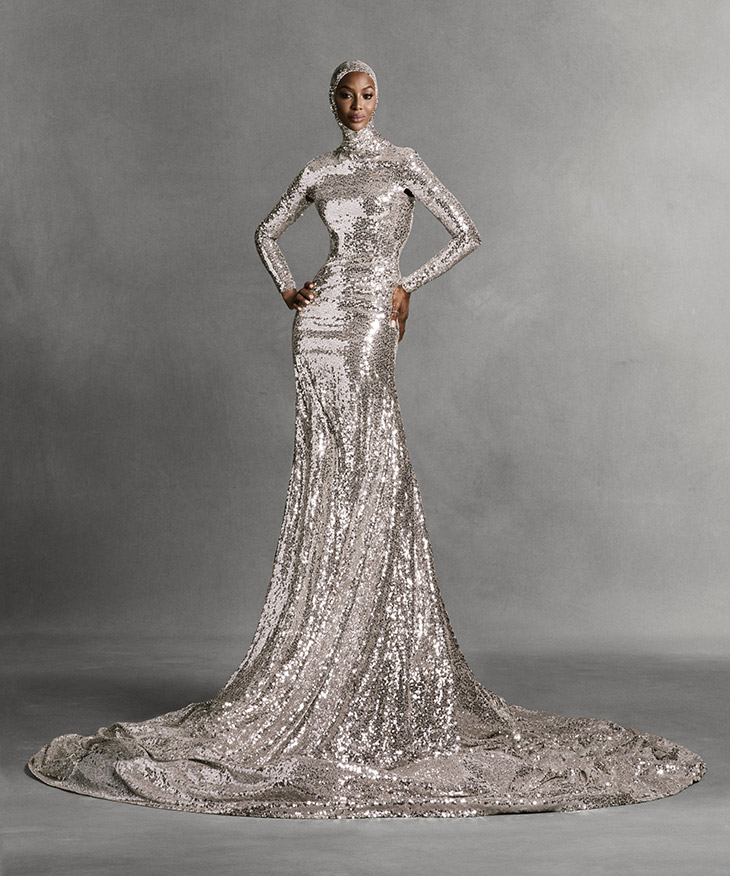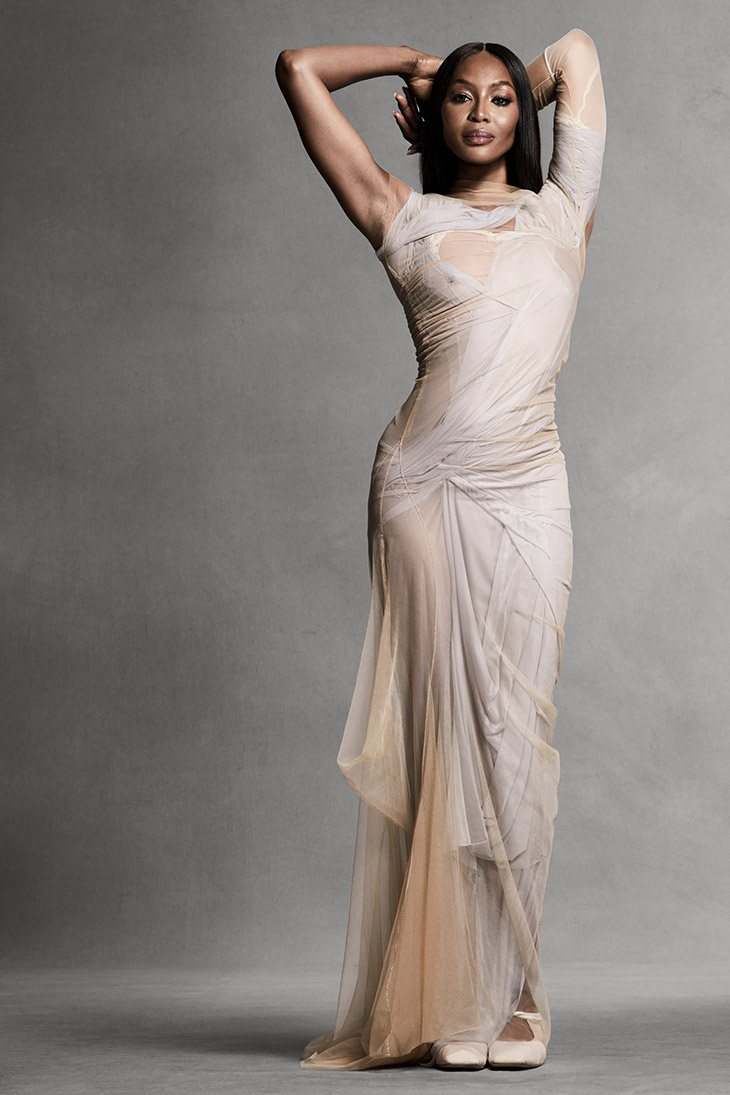 On Campbell's Instagram account, she identifies herself as a model, actress, cultural innovator, activist, and "privacy law pioneer." Campbell has increasingly aligned herself with the future of African fashion. She's known in the industry for lending support to African designers like Tiffany Amber, Thebe Magugu, and Ize, and backing events on the continent from Lagos to Cape Town. She is also the founder of Fashion for Relief—a charity set up in 2005 to harness the fundraising power of fashion events for humanitarian causes. (It has supported survivors of Ebola in West Africa, the 2010 earthquake in Haiti, and COVID-19 in the U.K.)
Campbell places a high value on writing her own narrative and says her memoir—something she has also been thinking about for a long time—will be forthcoming eventually. "I had this old-school way of looking at it as having to put pen to paper," she says, sighing. "But I had a lovely lunch last year with Clarence Avant," the legendary music executive and producer whose story was told in the 2019 Netflix documentary The Black Godfather. "I asked him, 'Clarence, How do you do it? How do you start writing?' And he told me, 'Just start from anywhere. Don't start from the beginning.' So it is going to happen!"
More acting appearances, Campbell says, depend on who is asking—she tends to say yes to Lee Daniels, an old friend and collaborator, who produced and directed The Butler and Precious and cast Campbell in his TV series Empire. As in all things, Campbell is open to a world of possibility.
"I mean, if it feels like something that is right, and if I fit it as a 50-year-old woman," she says, "then sign me up!"