Beyoncé has dropped her musical film and visual album, Black is King. Available to watch on Disney+, Black is King is the multi hyphenate's third visual album, following Beyoncé in 2013 and Lemonade in 2016. It's also a visual companion to the 2019 album, The Lion King: The Gift which was curated by Beyoncé for the 2019 remake of the beloved Disney movie.
It obviously noticeable that Beyoncé absorbed the lessons of past generations and explored African customs to present elements of Black history and African tradition, all with a contemporary twist. And that rich history manifests itself in all of the fashion, from the clothes to the accessories.
While big brands like Balmain, Valentino, and Burberry were prominently featured, the creative team tapped into a pool of talented Black designers.
Listed below see some of the best looks featured in 'Black Is King' from independent Black designers across the globe, all gathered by Beyoncé's longtime stylist, Zerina Akers.
D.Bleu.Dazzled
D.Bleu.Dazzled specializes in custom crystallized hosiery, lingerie, and performancewear. Founder Destiney Bleu worked with Beyoncé for The Formation Tour; she's also worked with Lady Gaga, Shania Twain, Cardi B, Dapper Dan, and Gucci. Her diamond-encrusted bodysuit is truly hypnotic in the opening minutes of Black Is King.
Loza Maléombho
Loza Maléombho, a West African designer based in Côte d'Ivoire, has "always stood for an image of African royalty" which she says Beyoncé embodies perfectly. For the film, she made a graphic, structured jacket with gold hardware.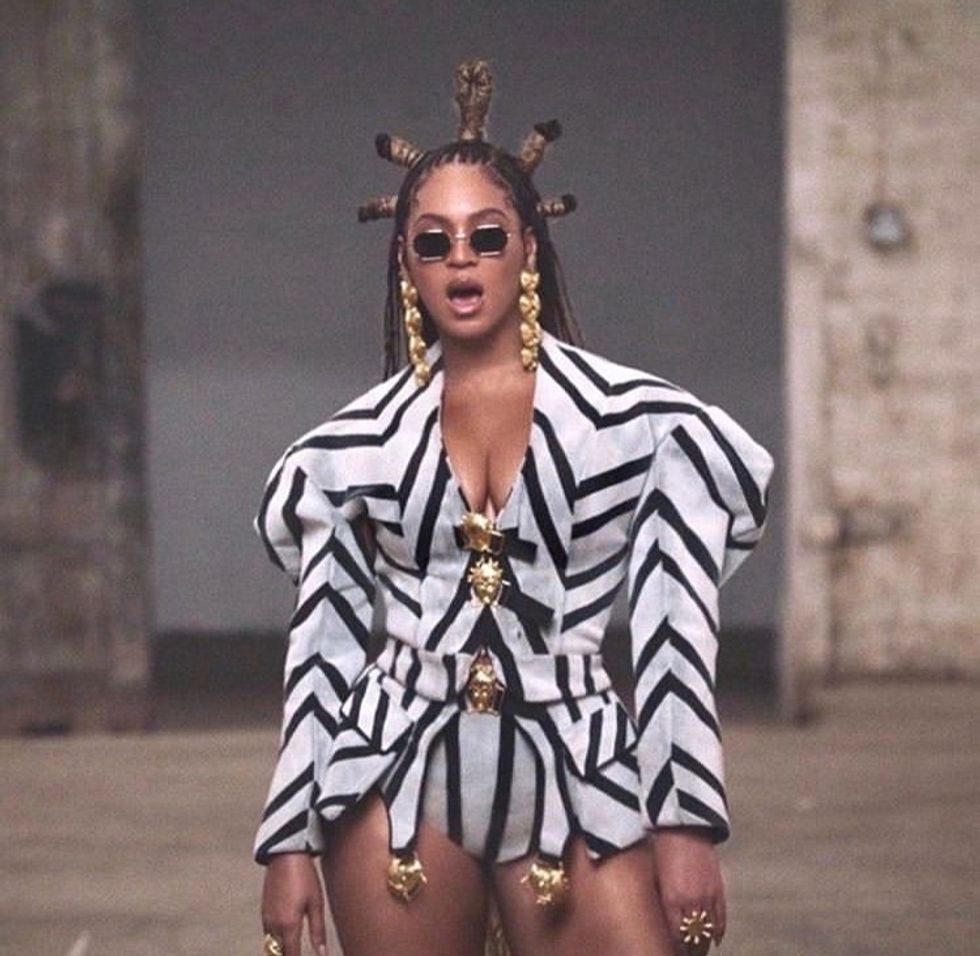 Lace by Tanaya
Crystal fringe is Lace by Tanaya's specialty. According to her Twitter, she made this glittering fringe dress for Beyoncé a year ago, and she's thrilled to finally see it in action.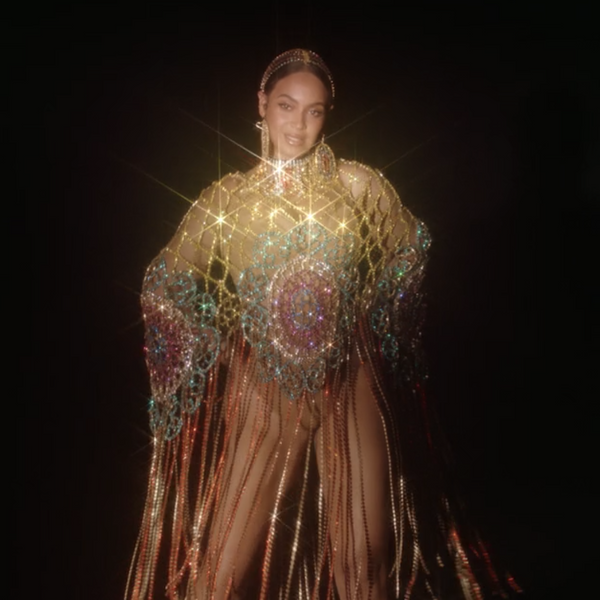 Déviant La Vie
Black Is King's rope dresses are by Déviant La Vie, founded by Brittany Duet and her partner, Murph. The brand is known for bondage-inspired looks.
5:31 Jérôme
Born and raised in The Bronx, Jerome Lamaar launched 5:31 Jérôme in 2013 after working with designers like Kimora Lee Simmons and Ralph Rucci. His brand fuses his love for embellishments, maximalism, glamour, and street style — all of which come into play in the Nigerian lace and silk trench/dress hybrid in Black Is King.
Levenity
Designer Venny Etienne of Levenity was a contestant on Project Runway season 17. The garments he created for Beyoncé represent his roots in the Marlboro projects in Brooklyn, where he grew up; his Haitian culture; and his current home in Dallas.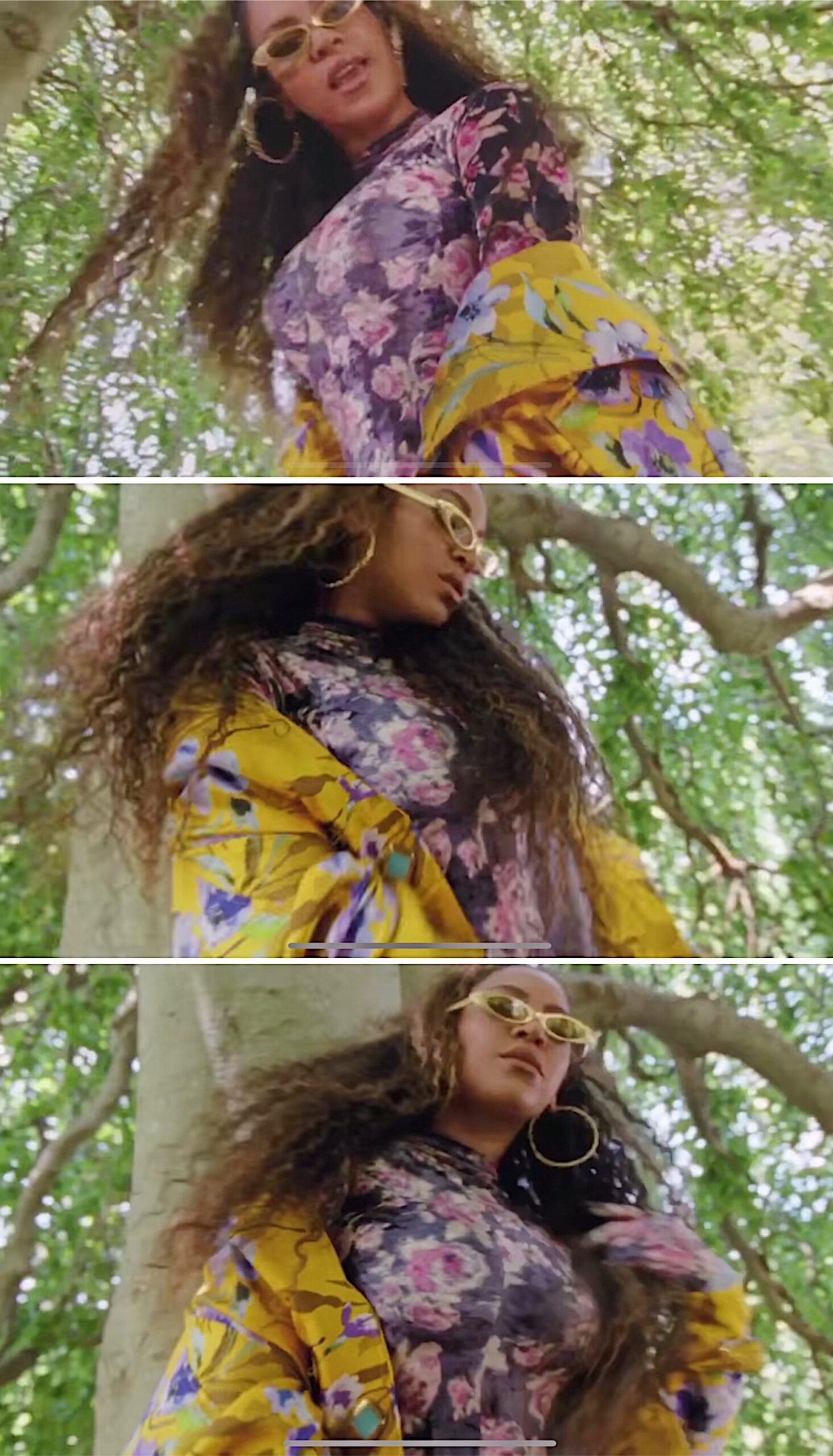 Lafalaise Dion
The shell pieces seen in the film are the work of Lafalaise Dion, who is inspired by African spirituality and the roots of the cowry shell. "It is time for us Black Africans to reconcile with our heritage and reclaim our culture; our spirituality, our gods and embrace it," Dion says in a bio. "Our history, we must write it for ourselves. Therefore, I write mine, that of my people through my creations."
L'Enchanteur
A few of the large jewelry pieces in the film were made by L'Enchanteur, a brand founded by identical-twin designers Dynasty and Soull Ogun. Behind each of their pieces, they hope to communicate "timeless inspirations of spirituality."