It is "the largest mass action of workers to date", according to a group of associations, which calls for an improvement in sanitary conditions facing Covid-19 in warehouses.
Unprecedented action. More than 300 employees of Amazon in the United States undertook not to go to their place of work from Tuesday, April 21st, to request an improvement in sanitary conditions facing the Covid-19 in warehouses. It is "the largest mass action by workers to date, as frustrations mount over the company's failure to protect workers and public health from the coronavirus epidemic", denounces the grouping of Athena associations in a press release published on Monday.
This movement was launched three days before an online strike by coders and engineers from the group.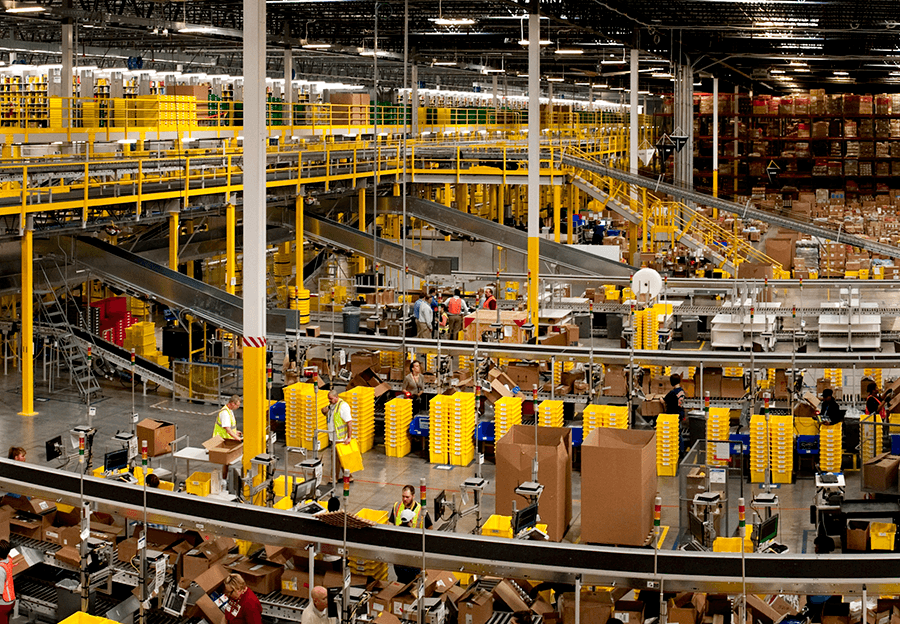 The American online shopping giant has been accused since the start of the pandemic of not enough protecting its employees, but also of having, in the United States, dismissed employees who had led protest movements.
"For weeks, Amazon workers (…) have been sounding the alarm about dangerous conditions in warehouses", emphasizes the organization Athena, referring to 130 warehouses where the workers contracted the Covid-19, some of which "with more than 30 confirmed cases".
"Every day we have to make an impossible choice: go to an unsafe workplace or risk losing a salary check in the heart of a global recession"said Jaylen Camp, an employee of the Amazon platform at Romulus, Michigan, quoted in the press release.
"Rather than taking real measures to protect our health, Amazon prefers to dodge, lie and fire people who speak up. We won't be intimidated. Our health and that of everyone is too important", adds Jaylen Camp.
Two weeks ago, Amazon announced the distribution of millions of masks and the implementation of temperature controls on all its American and European sites. But, according to Athena, the implementation of these measures "has been questioned repeatedly by field workers".
Warehouses and logistics centers are in high demand due to containment measures designed to stop the spread of the virus. The needs are such that Amazon has undertaken to recruit 175,000 people in the United States.