A nineteenth-century church has ascended from the waters of a focal Mexican lake in the wake of being lowered for quite a long time — the consequence of a new dry season that is tormenting the locale.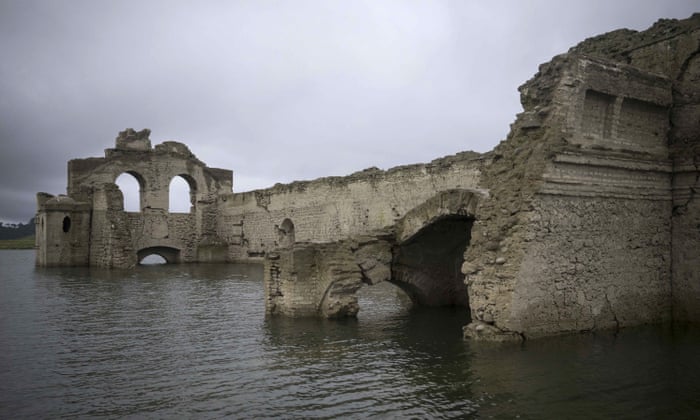 The Church of the Virgin of Dolores vanished in 1979 when the Purisima Dam was fabricated and covered the pilgrim local area of El Zangarro, Mexico News Daily said.
"Oral history tells us that it was very difficult for them to leave the place, not just because of the buildings, but because of the sense of belonging to the place," said Dulce Vazquez, head of the nearby city files.
"A few resisted until they saw it was already a reality that the water would arrive and cover the entire town,"  Vazquez disclosed to Mexico's Spanish-language Milenio paper, which initially revealed the story.
However, a new dry season that has tormented the city of Guanajuato and the encompassing territory lately has brought the notable church once again into the daylight.